If you are a citizen of Finland, Iceland, Norway or Sweden, you do not need to apply for a registration certificate because as a citizen of a Nordic country you have the right to reside in Denmark without permission. As a Nordic citizen, you are free to reside, study and work in Denmark.
Nordic nationals may enter Denmark without a passport, but you must always be able to identify yourself by means of, for example, a driving licence, a passport or a cash card.
The video below is a guide to you as a citizen from Finland, Iceland, Norway or Sweden on which steps you need to follow if you are staying in Denmark for more than 3 months.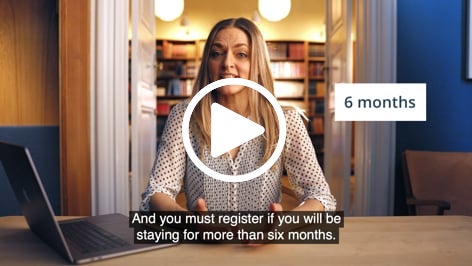 More information for Nordic citizens: